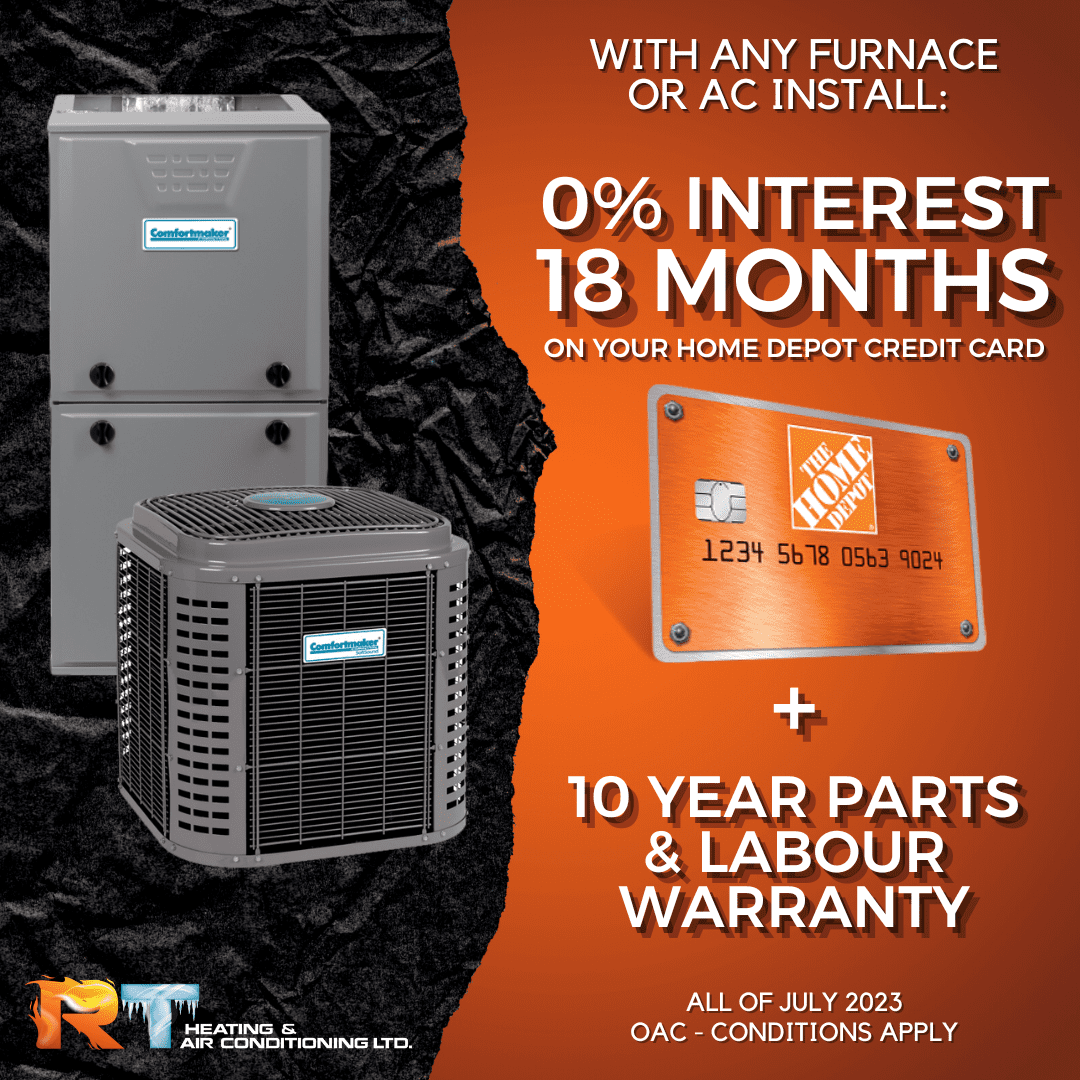 Are you tired of tossing and turning at night because your bedroom is just too hot and humid? We all enjoy summer, but too many sleepless nights in a row can wreak havoc on our day to day lives. The answer? Central air-conditioning from RT Heating & Air Conditioning! Besides cooling your house, air conditioning will act as a dehumidifier making every activity more enjoyable, and ensuring a pleasant and restful night's sleep.
Many of our clientele are expectant mothers or families with young children. Central air-
conditioning will ensure that everyone enjoys a peaceful, relaxed night's sleep and awakens in the morning feeling refreshed. Pets especially enjoy air-conditioning; dogs and cats love coming inside and relaxing in cool comfort. If not for you and your family, install an AC for your pets!
Each house is different so with professional advice from RT Heating & Air Conditioning; you get the system that fits your home, lifestyle and the level of comfort you require. We'll provide a professional analysis of your home and help you select an air-conditioning system that will add to your home's comfort and value for years to come.
The two brands of central air-conditioning that we recommend are Comfortmaker and Trane – both known for delivering years of reliable service. Each air conditioner we sell and install comes with a 10 year parts warranty. We offer a standard labor warranty of 1 year but this can be upgraded to 5 or 10 years for a very low price. Our service crew can also repair all air conditioning brands including Lennox, Goodman, Carrier, Coleman, and more!
When it comes to efficiently cooling your home, you can depend on the experts at RT
Heating & Air Conditioning. Quality products and exceptional service from a dedicated team of professionals. You can depend on us to keep you warm when it's cold and cool with it's hot.
Our skilled team also repairs & services all brand of AC units. Send us a message or give us a call if you have any questions about your system and we will be glad to help.
Experience What RT Heating Has To Offer
We're ready to help solve any air conditioning needs with professional installation and repair services.